What is the meaning of the name Chloe spiritually?
In this post, I will discuss what does Chloe mean spiritually. I use Name Essence Reading to find out the meaning of the name Chloe.
What does Chloe mean spiritually with Name Essence Reading?
When I access to the sound of the name Chloe, I got a vision and draw as below.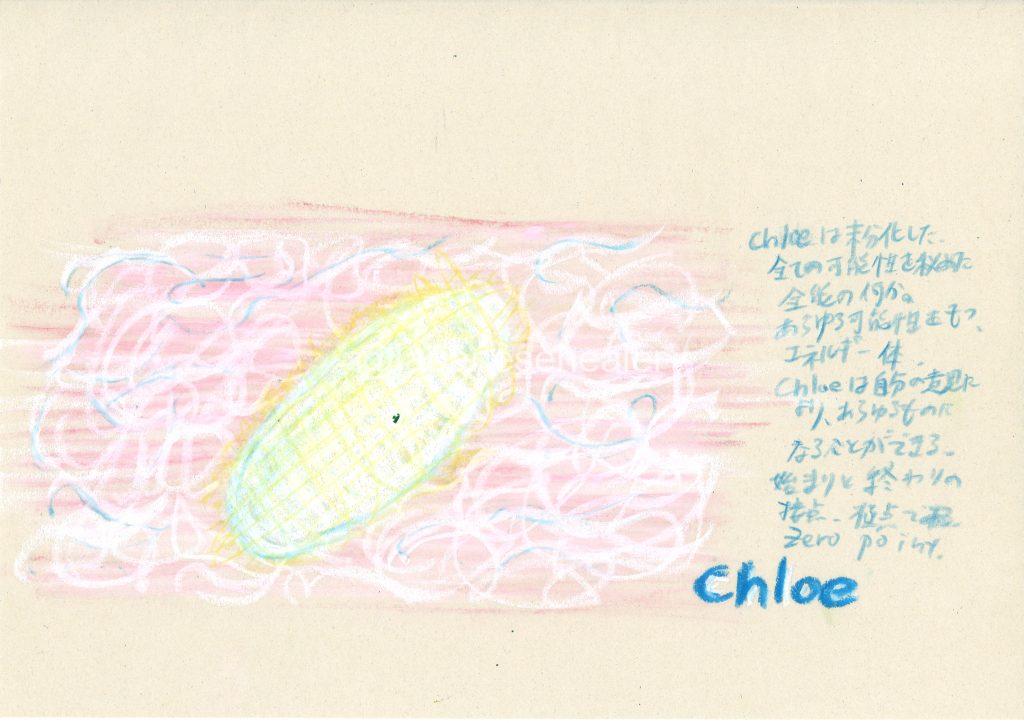 I asked the drawing what does the name Chloe mean. Then, I received the following message from the drawing in Japanese about the meaning of the name Chloe.
Chloeは未分化で全ての可能性を秘めた全能の周波数。

それは、あらゆる可能性を持つ。

Chloeは自分の意思により、あらゆるものになることができる。

Chloeという存在は、始まりと終わりの接点であり、それぞれの極点でもある。

Zero point.
And, I translated into English.
Chloe is the almighty frequency that is undifferentiated and has all the possibilities.

Chloe can become everything with its will.

Existence as Chloe is the meeting point of the beginning and the end, or the ultimate spot of each.

It is the zero point.
I made my drawing process and the message into a 1-minute video. Please watch.
If you don't want to miss new reading results of Name Essence Reading by Koichi, don't forget to subscribe to Koichi's youtube channel!

What is Name Essence Reading?
I wrote about Name Essence Reading on the following page. Your full name has another vibration. You can make an appointment with Koichi on the following page for your full name reading.
What do other online sources say about the name Chloe?
---