Services
Session menu
Healing Session To Unlock Mind and Body Limitation
"I had a frozen shoulder for the past 4/5 months. Painful just to lift my arm. One session with Koichi and it's gone." (60, male, UK)
"Everything is love. And, I know who I am." (30, Female, Hungary)
"Hip pain and numbness of the left leg has gone." (60, Female, UK)
"I feel my body more balanced and more energy." (29, Female, Japan)
"I got pregnant." (40, Female, Germany)
"No more fear of height. Very stable." "There is no pain when i press the solar plexus point -feels completely relaxed." (28, Female, Austria)
"I feel and know everything ok." "I laughed a lot." "I feel lighter from shoulder to head." "I feel an appreciation to my husband." (45, Female, Japan)
"Realizing what is love and how to live in a moment." "20 years-back pain has completely gone." "No more feeling to smoke." "No more feeling to eat animals." "Abdominal problem has gone." "No worry at all." "Feeling satisfaction." "Knowing there is no good and bad." (55, Male, Germany)
"You curbed my desire to smoke tobacco." "Psoriasis behind my left ear cleared up! The amazing thing is that it never came back, even in times of stress!" (41, Female, UK)
"Face shape became balanced." "All physical pain has gone." (23, Female, Japan)
"I became completely vegan and I think I will always be, it is great. "My acne is almost gone." "Body feels lighter." "A lot of positive thoughts." (21, Female, India)
"I don't easily get stressed." "I have much more strength and energy." "I am more open to my family." "I had a bad feeling for someone. After therapy, I don't feel it anymore even when I met this person." "After a hard session, I feel so relaxed." (22, Female, Finland)
How does this healing system work?
When someone comes to me with his/her problems, they think the issues as their problems. It is actually not. In my healing system, I don't see the issues as their problem. I see the issues as the results of my perception.
Therefore, what I am doing for someone's healing is that I change the perception about my reality, the reality that he/she came to me with the feeling of problem. Then, the reality, which is the negative problem for you before, transforms into neutral.
What does the session do?
It is the session to unlock mind limitations. Both limitations you are conscious about and unconscious about will be let go. At the same time, the physical discomfort caused by mind limitation will be let go.
Examples of results are,
increasing of happy feelings.

eliminating trauma.

eliminating tiredness and physical discomfort.

letting go of anxiety.

improving the relationship with other people.

eliminating negative emotion which you don't know the cause such as guilt, fear, anger, or sadness.
It is a healing session with a skype call etc. You may need one to a few sessions depending on your history. Each session is from 30 to 90 minutes.
---
Core Vibration Reading
Through the sound of your name, Koichi hears another sound behind your name, which is unique only for you. The sound is translated into words, that describe your core vibration and the essence of your true self. The reading result is usually with simple few words.
20 USD
---
Name Vibration Reading
What is Name Vibration Reading
Each name has a different sound. Sound is vibration. The vibration can be converted to vision in a meditative state with a joyful and peaceful mind. The vision has a message that tells what is the true essence of the name.
Testimonials
"It was great that we can know who we are in this world through this magical name reading, it offers different vision about us from Koichi. Thanks a lot Koichi!"
"It was my first time to meet teacher Koichi at Santiago, and just have an opportunity to chat with him. When teacher Koichi used my name to meditate what he saw in his mind, he said, I'm a yellow ball jumping in the forest. And having the power to delight the people surround me but will calm down when leaving them behind. I think I have the power to give happiness to others. So I think teacher Koichi gives me the hint that I should look the bright side of everything, and treasure the moment, not to predict what will happen. I will keep calm and keep going. Thank you, teacher Koichi"
"Reading name is an amazing experience for me. There is a powerful and strong flow when the process goes on. Koichi san is a warm person who also has incredible emotional perceivability and emotional evaluation ability. My heart is filled with energy after this. Thank you so much, Koichi san! I really appreciate it ."
"So cool and beautiful!"
"It was a very amazing experience. I told Koichi Toyama my name through the video chat because I'm in Melbourne. Somehow the whole conversation already made me feel very peaceful. When he started to explain what he has seen through my name is not only for discovering my inner personality but also encourage myself to keep the good things and myself as well."
40USD for full name reading
160USD for full name reading and detailed artwork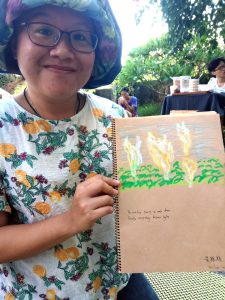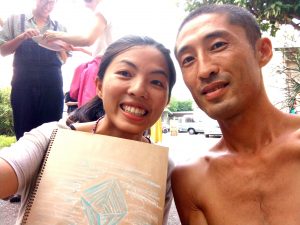 How to make an appointment with Koichi
If you want to make an appointment with Koichi for a session, please contact me with an email or facebook page as below.
Please make sure you write the following information in your message.
Where are you from?
Which sessions do you want?
Healing Session To Unlock Mind and Body Limitation | 80USD for 60 minutes
Core Vibration Reading(Knowing your true self) | 20USD
Name Vibration Reading (Knowing the pure quality of your full name) | 40USD
Koichi's contact
Email:
japanesehealer(at)gmail.com
* Please change (at) to @.
Facebook page
https://facebook.com/japanesehealer
How to pay
From Taiwan (to bank account)
From Japan (to bank account)
From other countries (To Paypal)
---