What is the name Rose, meaning by Name Vibration?
What is the name Rose? Name Vibration of Rose is converted into a vision, and into a message. It tells you what is the meaning of the name Rose.
All names have different sounds. Sound is vibration. The vibration can be converted to vision in a meditative state with a joyful and peaceful mind. The vision has a message that tells what is the pure quality of your name. In this post, I draw the vision of the name Rose and introduce the message from the name Rose.
What does Rose mean spiritually with Name Vibration Reading?
When I access to the sound of the name Rose, I got a vision and draw as below.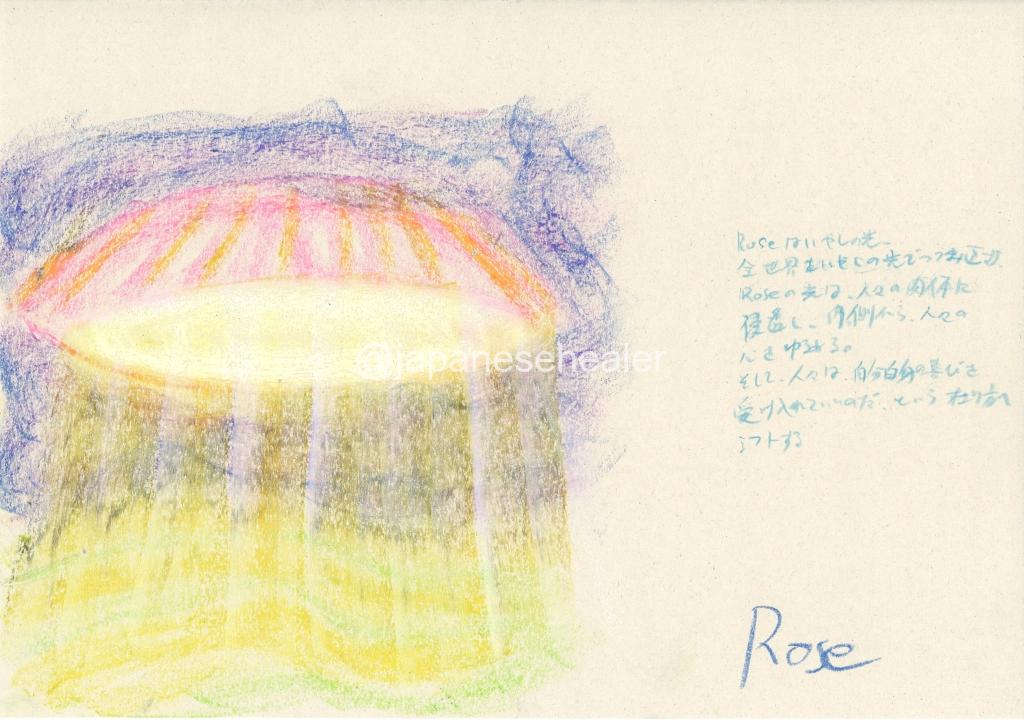 I asked the drawing what does the name Rose mean. Then, I received the following message from the drawing in Japanese about the meaning of the name Rose.
"Roseは癒やしの光。全世界を癒やしの光で包み込む。Roseの光は、人々の肉体に浸透し、内側から人々の心を緩める。そして、人々は、自分自身の喜びを受け入れていいのだ、というあり方へシフトする。"
And, I translated into English.
Rose is a healing light. It embrace the whole world with the healing light.Light of rose penetrates into people's physical body, and loosen up people's mind from inside. And, people shift to the state that it is ok to accept their own joy.
What is Name Vibration Reading?
I wrote about Name Vibration Reading on the following page. Your full name has another vibration. You can make an appointment with Koichi on the following page for your full name reading.
https://japanese-healer.com/services/#toc5
What do other online sources say about the name Rose?
---