Exhibition March 2020 – 畫展2020年3月國立臺灣圖書館
畫展-跟著咕嚕噗嚕看世界 / Exhibition -The world through Glupplue's eyes / グルップルの目を通した世界
國立台灣圖書館的畫展介紹 / Exhibition' introduction by National Taiwan Library / 国立台湾図書館による作品展紹介ページ
https://www.ntl.edu.tw/ct.asp?xItem=70117&ctNode=1672&mp=1&fbclid=IwAR02BR7zuInZNTe6pZN52wdHV-RcHEorOowP-cQmA0E_SIPkNMvHToT_zuQ
免費 / Free of charge / 観覧無料
地址 / Address / 場所:
https://goo.gl/maps/EpLRYmDmwtu2NMHx9
國立台灣圖書館1樓臺灣藝文走廊
235新北市中和區中安街85號
National Taiwan Library, 1st floor.
No. 85號, Zhong'an Street, Zhonghe District, New Taipei City, 235
日期 Date 期間
3月10日〜4月5日 (星期一沒有/月曜除く)March 10 ~ April 5 (Not monday)
9:00~21:00
Facebook event page
Please share it with your friends and family!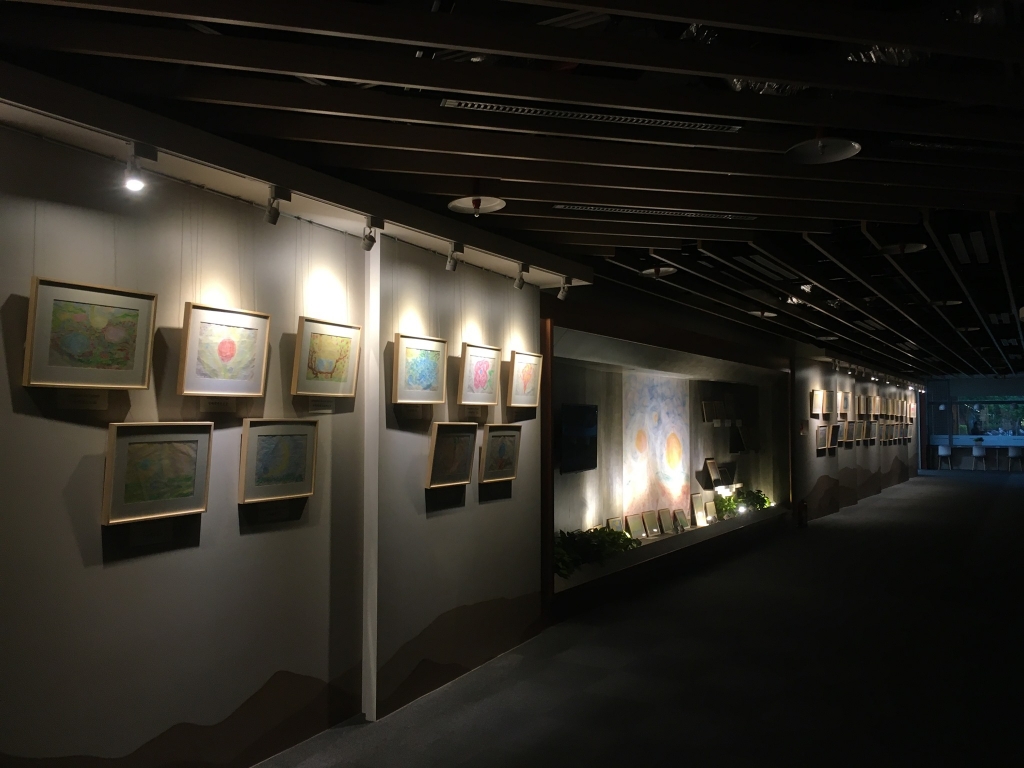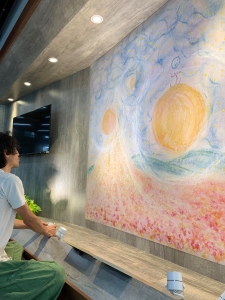 中文
咕嚕噗嚕是為孩子創作的繪本,過程中作者透過靜心而得到靈感,藉著咕嚕噗嚕的旅程認識世界。
作者遠山紘一(Koichi Toyama)是一個靈性療癒師/樸門小農,家鄉在熊本。曾旅居西班牙和台灣從事身體和心靈的療癒工作。五年前遠山定居在台北市外雙溪的山上。定居台灣期間,遠山過著自耕生活,偶而參加市集為民眾提供姓名能量觀測的服務,他用蠟筆繪出靈魂的訊息。2018年愛女誕生之後,遠山開始創作這一系列的作品。
English
Glupplue is created for Koichi's daughter's picture book. During the creation, He put his mind in a meditative state and get visual inspiration, showing how Glupplue sees his world.
Koichi is a spiritual healer, permaculture lover, and born in Kumamoto, Japan. He has been giving healing services for body and mind during traveling in Spain, Taiwan, and other countries. 5 years ago, He started to live in a mountain of Wài shuāng xī, Taipei. During staying in the mountain, he was giving a service of Name vibration Reading with crayon-drawing in events in Taiwan. After having a daughter in 2018, he started to create this series of artworks.
日本語
娘のための絵本を作成する過程でグルップルは生まれました。心を瞑想状態に置きインスピレーションを受け取り、そして作品製作に取り掛かります。グルップルが世界をどのように見ているのかを表現します。
遠山紘一。スピリチュアルヒーラー、パーマカルチャー愛好家、熊本県出身。スペイン、台湾、その他の国々に滞在しながら、これまで心と身体のヒーリングを提供してきました。5年前、台北市外雙溪の山の中で暮らし始めました。山上での生活の間、クレヨン作画を用いた「名前の波動リーディング」を、台湾での様々なイベントで提供していました。2018年に愛娘に恵まれ、今回の一連の作品制作を開始しました。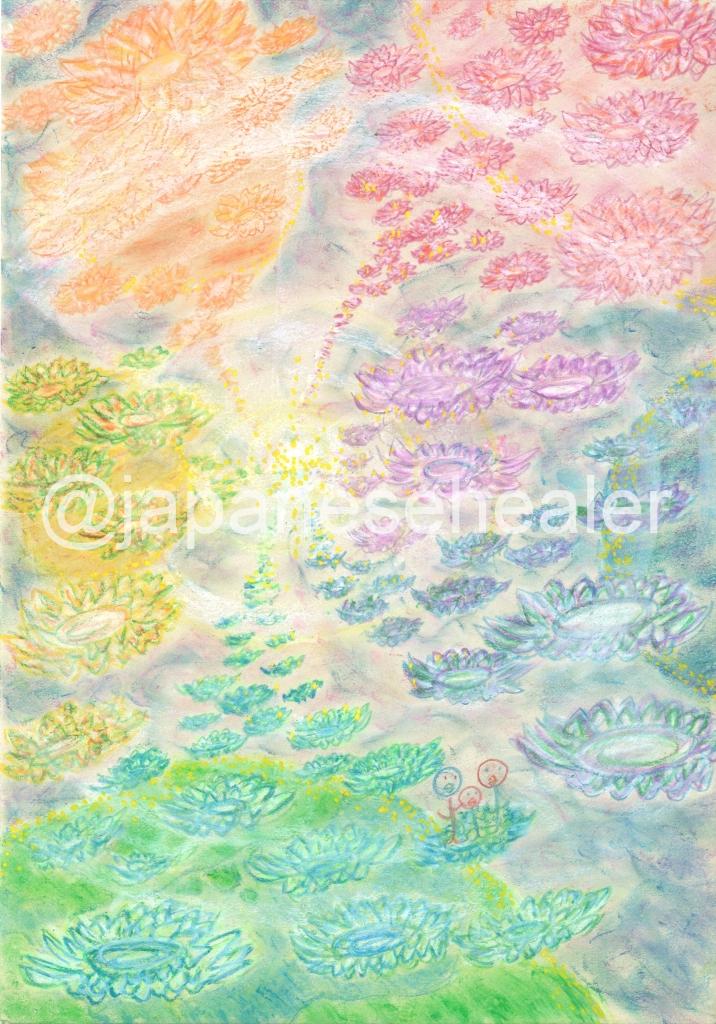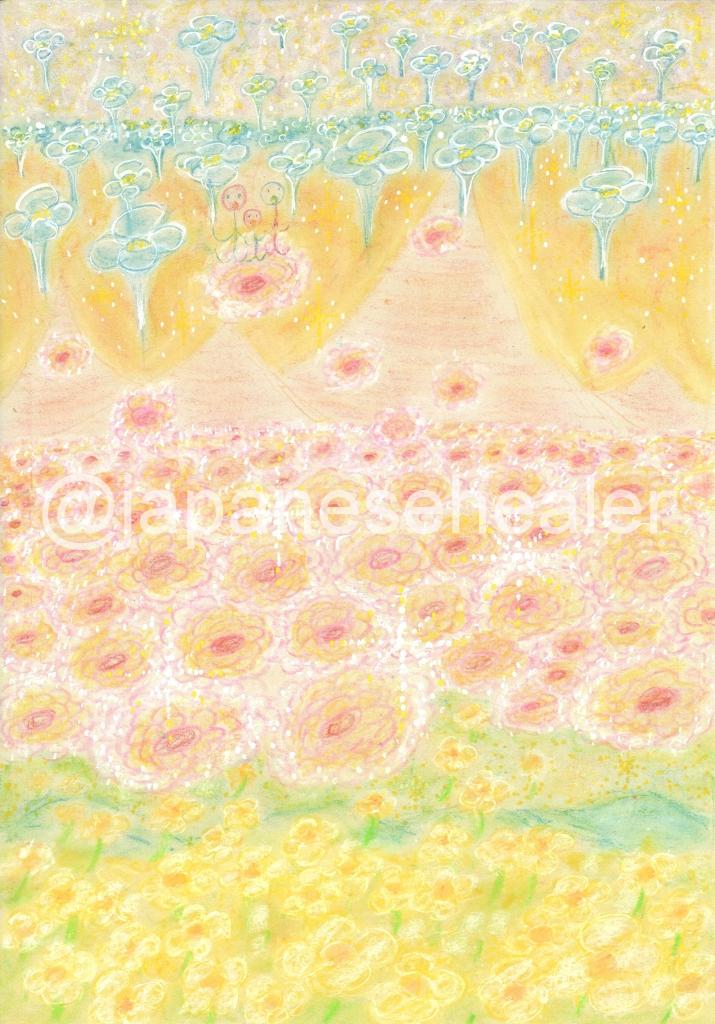 ---